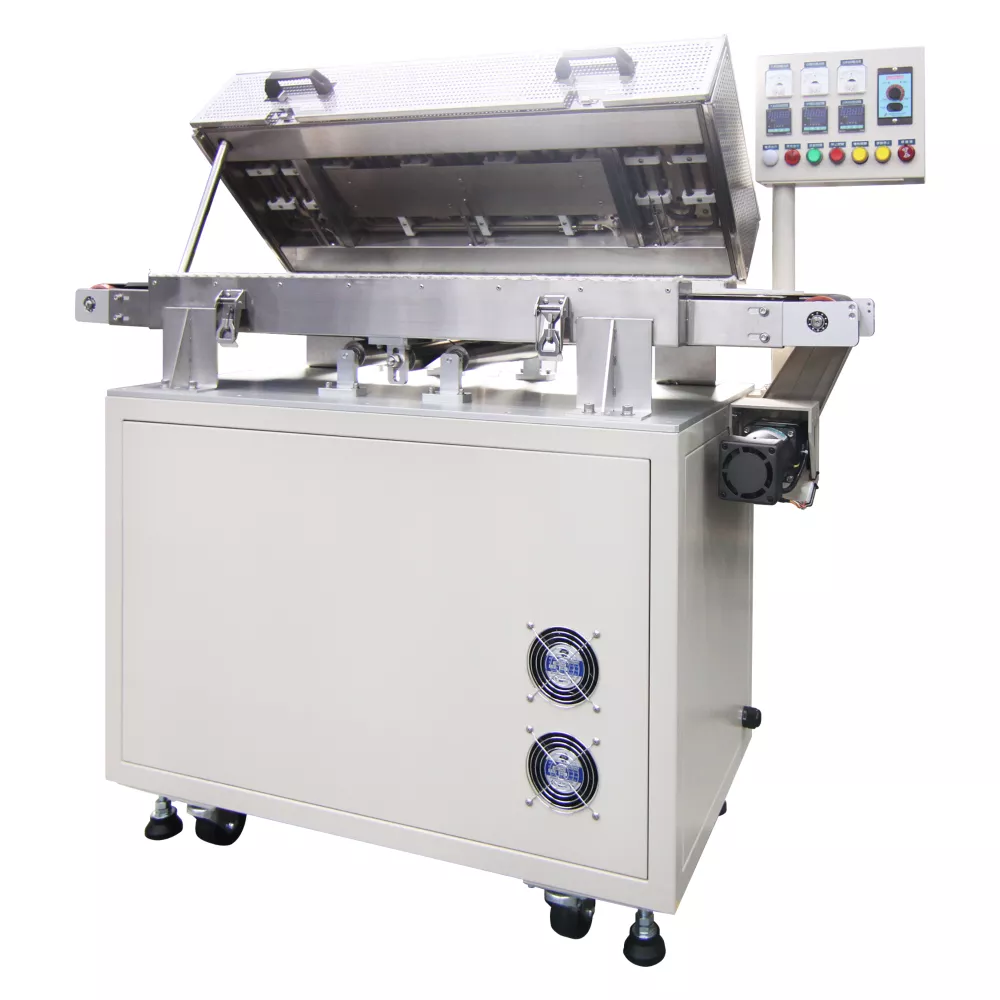 WCO Conveyor Drying Equipment
Description:
 Adjustable temperature curve of the furnace
Special hot ventilating circuit
 Clean baking equipment available
Features
 Adjustable temperature curve of the furnace according to the characteristics of the baked goods.

Special hot ventilating circuit for excellent temperature uniformity.

Clean baking equipment available with enhanced cleanliness as per customer demands.
Applications
       

For the baking process on production, it can effectively improve work efficiency, save energy and manpower, achieving the purpose of saving labor, time and energy. To integrate with the automation process of the front section, the dimensions and specifications of the equipment can be customized according to the requirements of the customer's process.