Find a better version of yourself at work
WEISUN integrates outstanding talents in various fields, establishes a comprehensive working team, and is committed to cultivating various talents with potential. We provide a variety of learning and development programs, so that employees can continue to learn and grow in a rich and diverse working environment, and use their wisdom together to promote Taiwanese brands to the international stage.
We firmly believe that only by allowing workers to have a sense of happiness can their talents, abilities and potentials be fully stimulated and brought into play, thereby realizing a happy enterprise organization.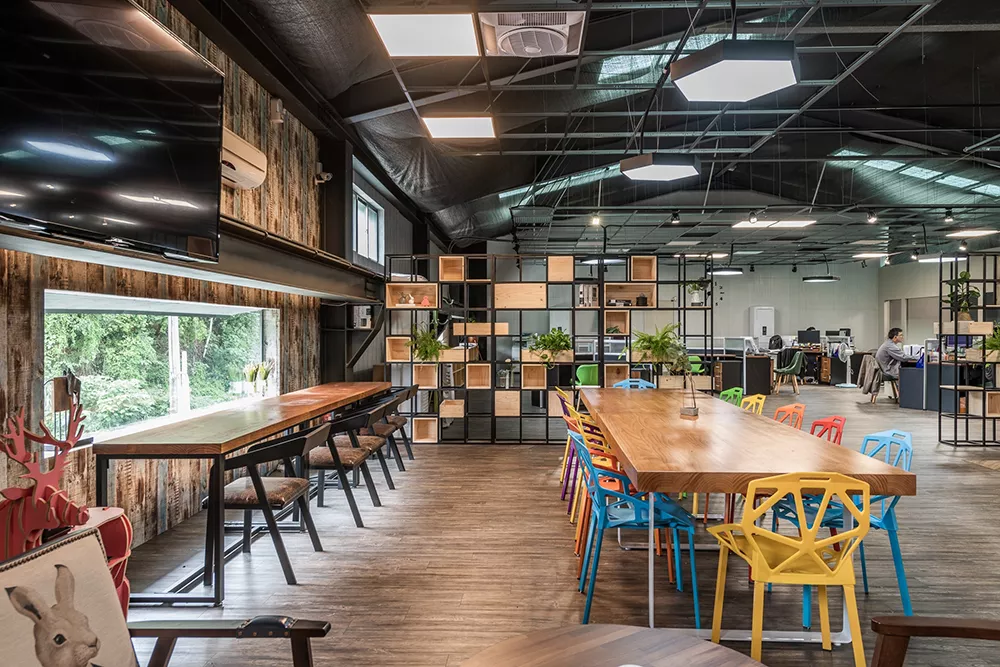 Create a friendly and open environment
WEISUN creates a transparent, open, bright and comfortable workplace, making full use of natural light sources and green plants to create a healthy and pleasant working environment, allowing colleagues to inspire more innovative and diverse ideas.
We value the establishment of trustful partnerships with employees, and regard the management style of sincerity and no distance as an important principle. We encourage colleagues to express their suggestions and ideas bravely, so that every colleague can feel recognized, help each other and cooperate, and unite the centripetal force. Bring positive relationships to the development of the company's team.
Emphasis on employee health care
WEISUN regards employee health care as an important commitment and is committed to create a sense of happiness for employees. We arranges free employee health checks every year and has obtained AED safe place certification. We have built a five-star gymnasium in the factory and hired professional sports coaches so that employees can participate in various sports courses for free in the factory.
Supervisors also actively lead colleagues to participate in various sports courses and competitions to inspire a sense of team honor and create a corporate culture of mutual prosperity.
Promote the cultivation and growth of employees
Employees are an important asset of the company. In order to promote the cultivation and growth of employees, WEISUN implements job rotation plans, provides internal and external professional courses, and provides free foreign language courses, so that employees can grow together with the company and achieve the development goals of multiple functions.
For outstanding talents with potential, we provide a variety of opportunities for promotion and development, and cultivate them in a planned way to broaden their horizons, and together with WEISUN, we will move towards a smart, green and sustainable leading brand.