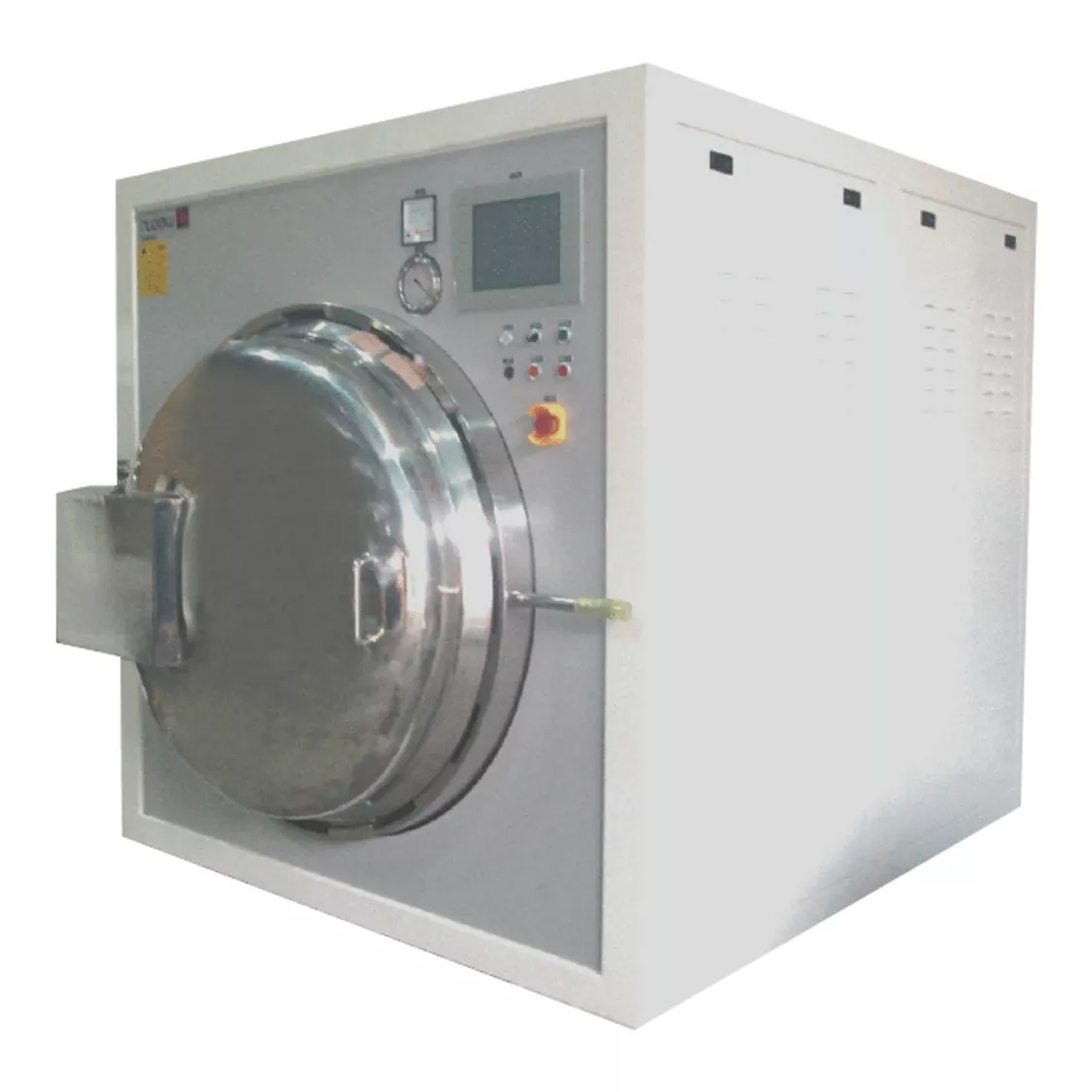 Description:
Design pressure 12KG, and max. operating pressure 10 KG.

components that are genuine first-class products that meet national standards, are durable, have high safety, and with long service life.

An overpressure alarm system, which ensures the safe operation of the machine without accidents.

Door latch with fitting gear, safe and reliable; and pressure furnace, which is certified with the national standard of "Construction of Pressure Vessels", safe and secure
Features
Design pressure 12KG, and max. operating pressure 10 KG.

Pressure gauge, pressure relief valve, overpressure protector, overheat protector and other components that are genuine first-class products that meet national standards, are durable, have high safety, and with long service life.

An overpressure alarm system, which ensures the safe operation of the machine without accidents.

Door latch with fitting gear, safe and reliable; and pressure furnace, which is certified with the national standard of "Construction of Pressure Vessels", safe and secure.
Applications
        Various product processes such as deaerating, pressure process, attaching of LCD panels, testing of heat conduction tubes, etc.