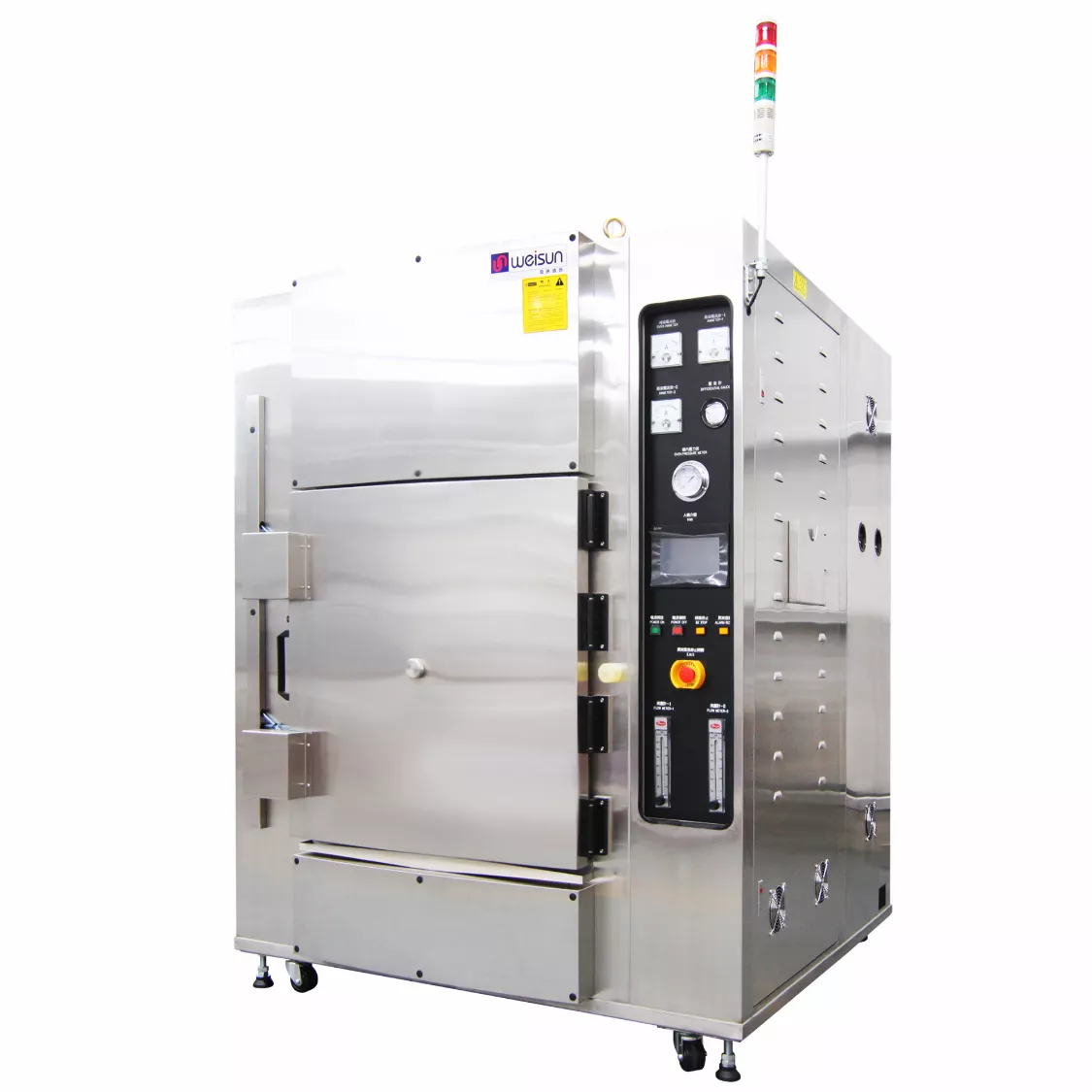 HTWV Ultra High Temperature Steam Reactor
Description:
Heating input amplified, coefficient of heat conductivity high

With a special recovery device, which can recover waste heat for energy saving

Breakthrough technology to create a moisture-free, low-oxidation process

Ultra-fine heating media, which can improve the heat penetrability during the process of simultaneous internal and external heating
Features
Reinforced inner chassis, which is capable of preventing any deformation caused by high temperature and relieving stress.

 Special high temperature separation motor, integrated with low vibration and stainless steel reinforced sirocco fan, quiet and durable; the transmission shaft with special treatment, no thermal deformation.

Imported high temperature heating elements, durable, less oxidization and no current leakage over long operation, and long service life. Temperature range from room temperature to 500°C . Customizable 600°C per request.

Heating input amplified, coefficient of heat conductivity high.

Power consumption is reduced efficiently, energy-saving.

Footprint of design reduced by up to 70%.

Ultra-fine heating media, which can improve the heat penetrability during the process of simultaneous internal and external heating.

With a special recovery device, which can recover waste heat for energy saving.

Breakthrough technology to create a moisture-free, low-oxidation process.
Applications
       

Various applications in different industries such as Semiconductor, PCB, LED, electronics, food processing, bio-sterilization, deodorization and recovery of green energy, film plating, heat treatment of metals; and glass film plating, age hardening, annealing, MLCC, thermistor, filter, etc.
OVEN SPECIFICATION (PLC/PC base)
 for more information
Specifications

Specifications

RT ~600

℃

Process Temperature

± 2.5%

Cleanliness

Class 100

Carrying Capacity
Customizable

Operational Interface

Human Machine Interface (HMI), compatible with CIM, Ethernet & SECS/GEM, PCB ECI

Optional Device

.Fast air cooling
.Solvent recovery system
.Detachable inner liner