Adhering to the business philosophy of "excellent quality, service first, customer first", we continue to establish a close cooperative relationship with customers
Since its establishment in 1976, WEISUN has adhered to the business philosophy of "excellent quality, customer-first service, and customer supremacy." Continuously and unremittingly, we have built close cooperative relationships with our customers. We strive for excellence in core technology, pursue innovation through lean research and development, and have achieved numerous patents and certifications. With a highly efficient and specialized technical team, we provide customers with comprehensive and efficient software and hardware resource integration solutions and planning under our brand. Our goal is to achieve full automation, intelligence, green energy, and sustainable operation.

In the face of the crisis of global warming and climate change, WEISUN is actively involved in product innovation and has established a dedicated team to respond to the incoming ESG wave. We aim to contribute our efforts towards sustainable survival.
Continuous innovation and R&D to create corporate glory
Now WEISUN has not only received extensive attention from domestic and foreign companies in the electronics industry, semiconductor industry, and optoelectronic industry, but also continues to receive support from the Ministry of Economic Affairs' scientific and technological research and development projects.
in 2016 - Received subsidies from the Ministry of Economic Affairs for SBIR Innovative R&D Project
in 2018 - Received local SBIR subsidy from New Taipei City for 'High-Power UV-LED
Awarded the New Taipei Industrial Association Innovation Research Award and Corporate Sustainable Development Award
in 2019 - Won the 15th Golden Torch Award- Top 10 Outstanding Enterprises
Won the 16th National Brand Yushan Award
in 2020 - Won the 20th Golden Peak Award
in 2021 - Won the 2021 Taiwan Golden Jade Award.
Won the 18th Yushan Award - Best Corporate Leader and Best Product
Won the 2021 Innovation and R&D Award of New Taipei City Industrial Association
in 2022 - Awarded the First New Taipei Outstanding Business Award
Obtained the 29th Small and Medium Enterprise Innovation Research Award from the Ministry of Economic Affairs
WEISUN's management team accurately grasps customer needs
It has been deeply involved in the manufacture and research and development of drying equipment for more than 40 years, and has become a technological leader in industrial drying equipment. It is favored by upstream and downstream manufacturers or equipment strategic alliances in the electronics industry and system integration. The climate, environment and social issues have become the key to the sustainable operation of enterprises, and WEISUN has also actively invested in order to achieve the goal of fully automatic operation, intelligence, green energy and sustainable operation. We firmly believe that: "Customer satisfaction is the greatest value for WEISUN.

A friendly and open-minded work environment, creating a happy enterprise
WEISUN creates a transparent, open, bright and comfortable working environment, allowing colleagues to grow up in a healthy working environment, stimulating more innovative and diverse ideas, and actively cultivating a trustful partnership with employees, emphasizing a sincere and non-distance management style, Allow colleagues to express suggestions and ideas transparently and openly, so that each colleague feels valued and recognized, accepts each other friendly, helps and cooperates with each other, gathers centripetal force, and works together to achieve the company's goals and missions, bringing benefits to the company's team development Positive relationship, jointly practice the corporate vision.
We firmly believe that only workers with a sense of happiness can fully stimulate and develop their talents, abilities and potentials, and then realize a happy enterprise organization.
Emphasis on employee health, sports enterprise certification
Employees are the most important assets of the company. WEISUN regards the realization of "employee happiness" as an important commitment of the company, and strives to create a bright and spacious environment for employees' physical and mental health, so that employees can grow up in a comfortable working environment. In addition, we invested in the construction of a well-equipped "five-star gym" in the factory to allow colleagues to exercise nearby. At the same time, we hired professional sports and fitness coaches to guide colleagues to use sports equipment safely and strengthen our body and mind. Supervisors also exert their influence to lead colleagues to actively participate in various sports activities, and encourage employees to exercise independently. Through the holding of sports events, colleagues can inspire a sense of honor, a sense of mission to accomplish goals together, and shape a corporate culture of shared prosperity for the team.
Development, Cultivation, Inclusive Growth
WEISUN talent cultivation strategy is mainly aimed at the company's business philosophy and vision, combined with the company's core values ​​and annual implementation policies, to develop training programs for different functional categories, through job rotation, foreign language rewards, training subsidies, online The teaching of professional courses and the planning of internal core general education courses enable employees to expand the breadth and depth of their work as the company grows, and achieve the development goals of multiple functions. If there are outstanding talents with potential, the company will promote them to higher-level positions and expand their horizons according to their career development.
Gender equality policy and employee care
WEISUN attaches great importance to the employee care system, reasonable and fair salary increase/promotion channels, education and training, professional skill license/certification lectures, enterprise English small talk training... and other welfare measures for employees at all levels to create a friendly and secure workplace environment, and will never discriminate against or discriminate on the basis of gender, race, age, marriage, religious belief or family status. WEISUN attaches great importance to and protects the basic rights and interests of employees and their physical and mental health. It arranges annual health checkups and workplace health promotion lectures every year, and actively promotes sports to encourage employees to manage their own health and lead the team to develop in an all-round way.
Caring for public welfare and fulfilling corporate social responsibility
During the transformation process of developing its own brand, WEISUN takes it as its mission to become the best enterprise in the world, and deeply feels that "take what is taken from the society and use it for the society". Participate, such as sponsoring the development funds of the Chiayi Dongshi baseball team, donating the learning resources of the "Interactive Touch Screen" of Anxi Elementary School, and even inviting friends from the Zhonghe Development Center of the First Social Welfare Foundation, a disadvantaged group, to participate in public events Perform and support with action. WEISUN hopes to continue to give back to the society in a positive cycle with practical actions, fulfill corporate social responsibilities, and exert greater influence.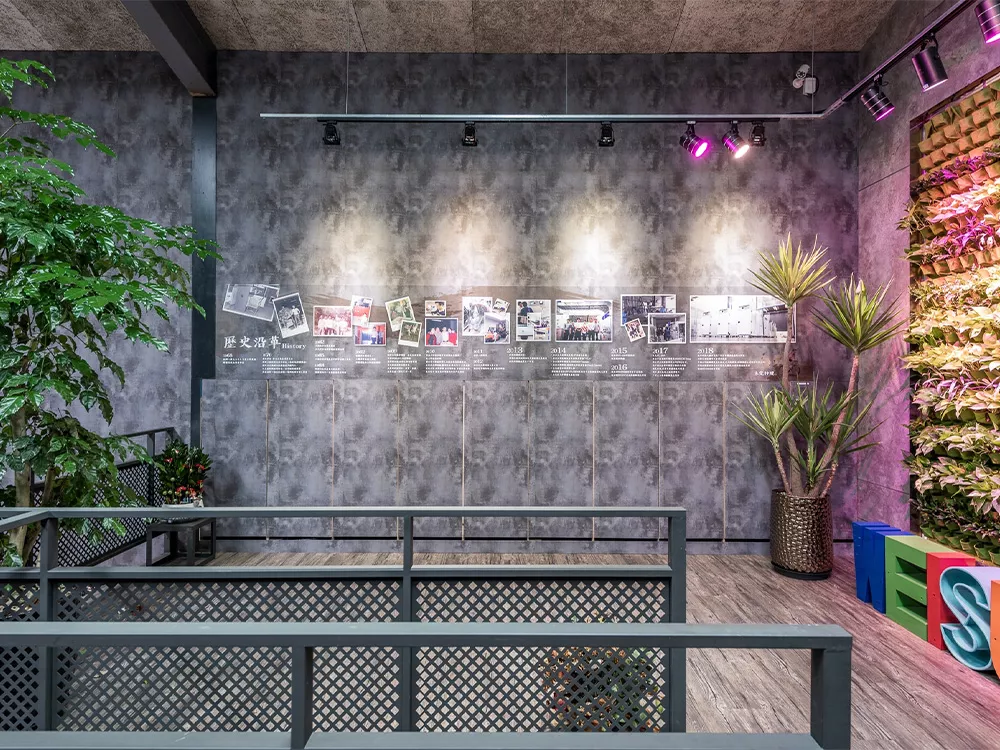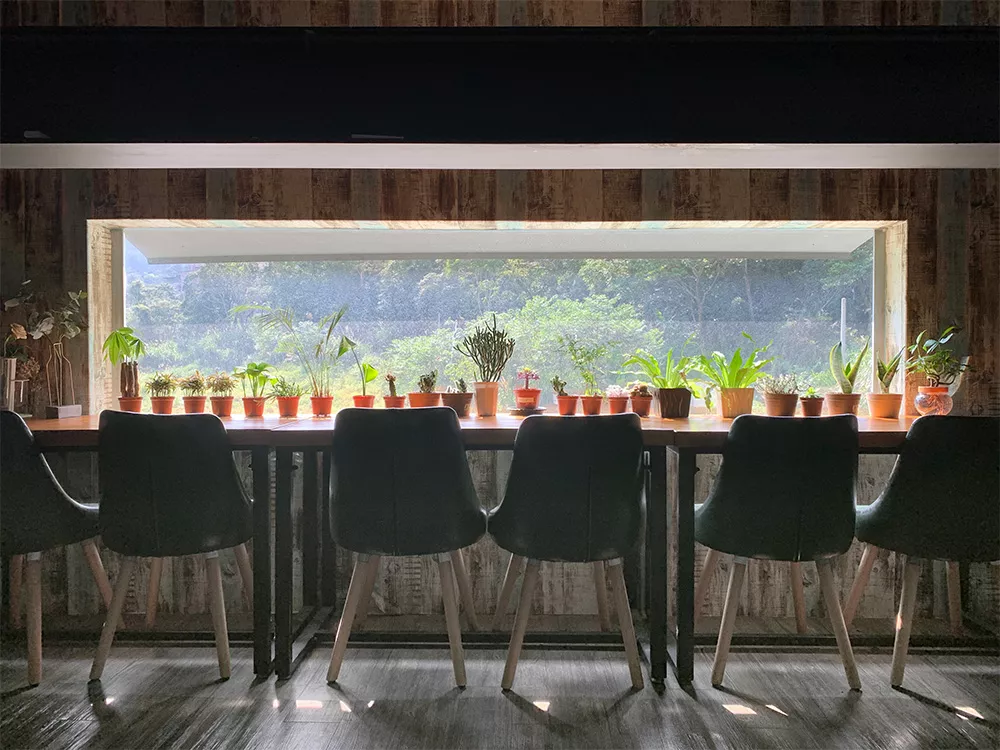 Environmentally friendly and sustainable. Towards an ESG enterprise
The wave of green enterprises is sweeping the world, and "intelligence, green energy, and sustainability" has become WEISUN brand vision. We look forward to gradually realizing the sustainable goal of green business through organizing activities, green products, green processes, green partners, and green life. Therefore, on the product side, the product design considers the environmental protection concept of green manufacturing, the cavity structure is improved, and the special sealing design reduces the nitrogen consumption of the same specification by 50% compared with the same industry. The cooling and heat recovery design saves power consumption and energy. In addition, in terms of manufacturing process and supply chain management, we have introduced an ERP system to implement digital transformation and reduce paper waste. At the same time, we have made good use of digital technology tools to reduce carbon emissions through the analysis of corporate activity data.
On the other hand, all WEISUN colleagues are also actively implementing green life. No matter in the use of natural light sources in the working environment, green planting, or resource recycling and classified management in daily life, they take specific actions to practice environmental protection, love the earth, and save energy. As more and more companies attach importance to the concept of sustainable environmental protection, WEISUN also responds to the circular economy, assisting the repair and maintenance of old baking equipment in the industry, through the activation of old machines, recycling and reuse, and endowing old machines The value of innovation, reducing the waste of resources, prolonging the product life cycle, and jointly achieving net zero carbon reduction.